Pickleball in the Park
Ryde & Hunters Hill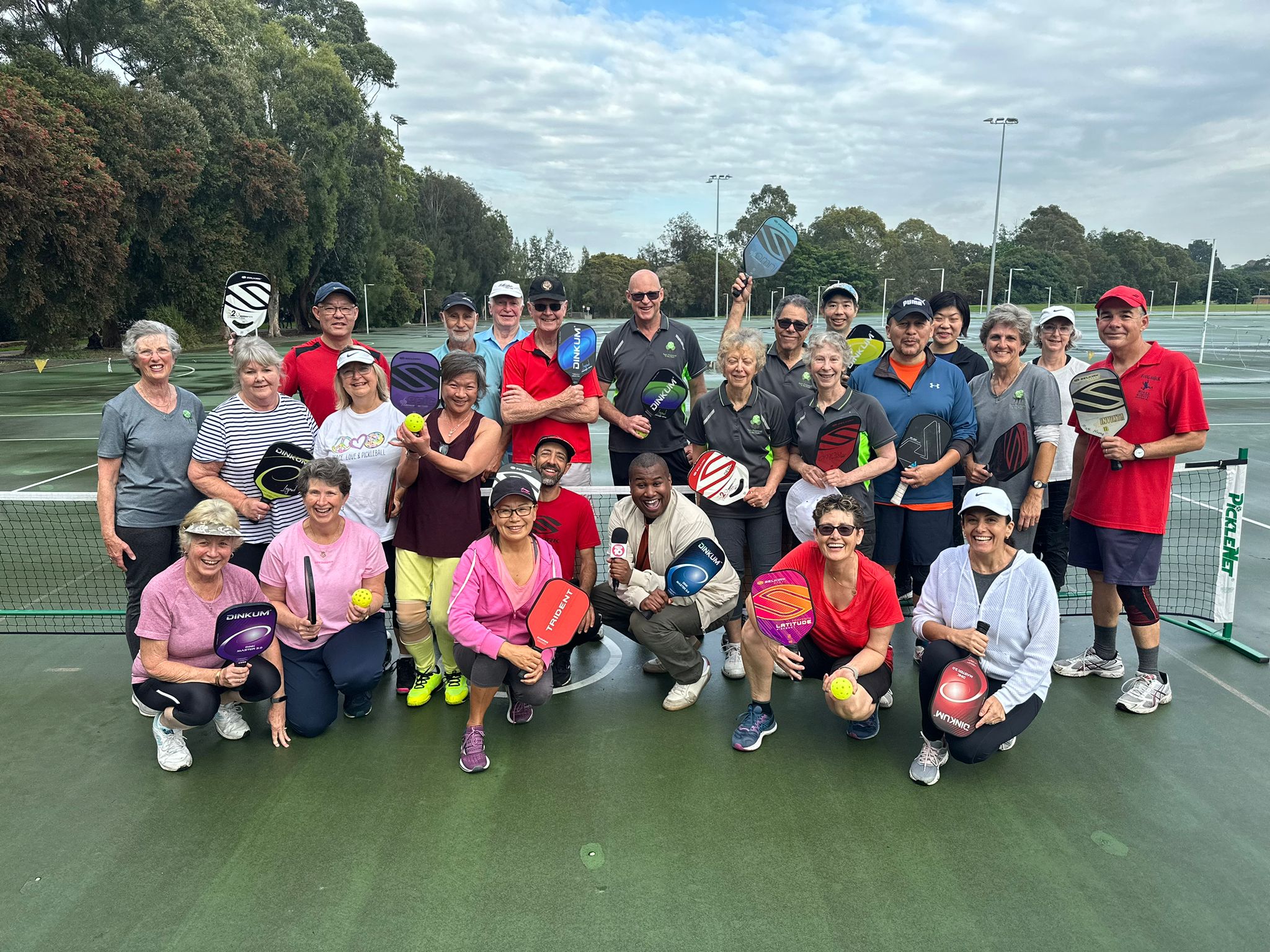 Come join our club!
We are an outdoor Pickleball club for ages 12 & up.
Social & Advanced play
24 marked courts in five locations
Skill development sessions
Advanced players can join our league and competitions
Regular play is free

Fees apply for league and competition games

Affiliated with Pickleball Association of NSW and Pickleball Australia Association
New Members
We welcome new and experienced players to join our group.
Experienced players can join play immediately, either on a pay to play basis or join our club and most sessions are then free.
Sign up for a session through Meetup.
New players should sign up for a Skills Building session through Meetup.
Skills building sessions have a small fee for non-members, and players are provided equipment and taught the basics.

If you have questions or difficulty using the website, you can SMS Dimitri 0419 696 322 or email Jan at rydepickleball@yahoo.com.
Membership
You are welcome to visit without joining & can play for a $8 fee. Insurance will only cover three visits from non-members.
Annual Subscription fees are $120 ($107.50 for Seniors)
A small credit card fee applies. Subscription fees include membership to Pickleball Australia & Pickleball NSW, as well as our Pickleball in the Park club.
Your membership provides insurance on any pickleball court in Australia.
If you are already a member of another Pickleball club, please contact us directly. We may be able to save you some membership fees.
To become a member, click the Register button below:
Register
Contact
Dimitri: 0419 696 322 (Please SMS)
Times
Members free. Guests $8
---
Social Play

Tuesday afternoon
5:00 pm – 7 pm
Tuesday night
7:00 pm – 10 pm
Thursday night
7:00 pm – 9:30 pm
Friday
8:00 am – 10:30 am
Saturday (Session 1)
7:30 am – 9:30 am
Saturday (Session 2)
9:30 am – 11:30 am
Sunday
8:00 am – 10:30 am
Sunday afternoon
5:00 pm – 7:00 pm
Advanced Play

Thursday night
7:00 pm – 9:30 pm
Beginner and Skills Sessions

Thursday night (Skills Building)
7:00 pm – 9:30 pm
Sunday (with previous racket skills)
8:00 am – 9:00 am
Sunday (no previous racket skills)
9:00 am – 10:00 am
---
Social Play

Wednesday
8:00 am – 10:00 am
Wednesday (Skills Building)
10:00 am – 11:30 am
---
Social Play

First-come first-served shared facility with basketball.
Monday
8:00 am – 10:30 am
Tuesday
8:00 am – 10:30 am
Thursday
8:00 am – 10:30 am
Friday
8:00 am – 10:30 am
Saturday
8:00 am – 10:30 am
Skills Sessions

Monday (level 2.0 - 3.5)
10:30 am – 12:00 pm
---
Social Play

Saturday (Members Only) (Temporarily closed during construction)
8:00 am – 10:30 am
---
Social Play

First-come first-served shared facility with basketball.
Wednesday
9:00 am – 11:30 am
Skills Sessions

Tuesday (level 3.5 & above)
8:00 am – 10:00 am
---
---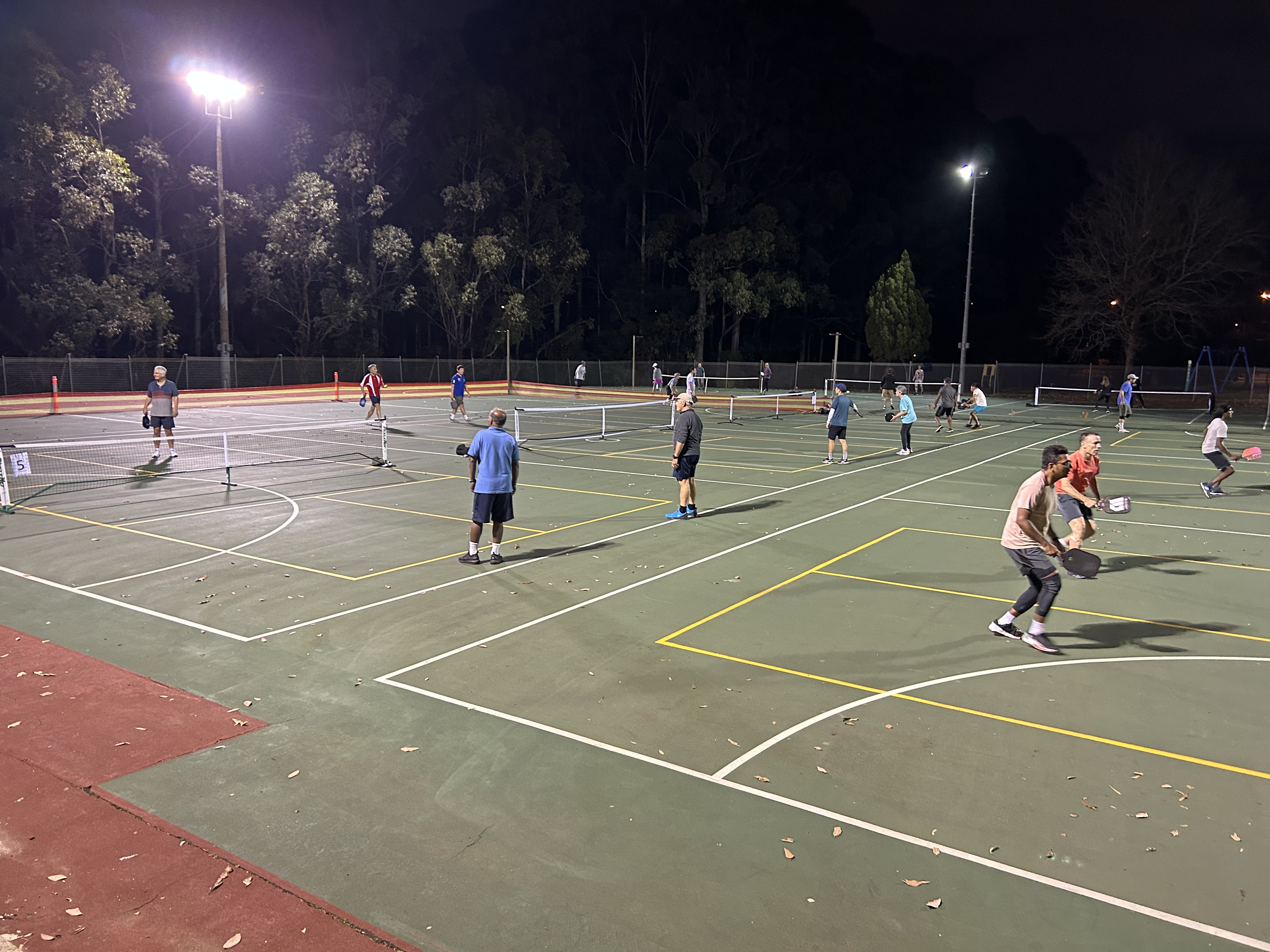 ---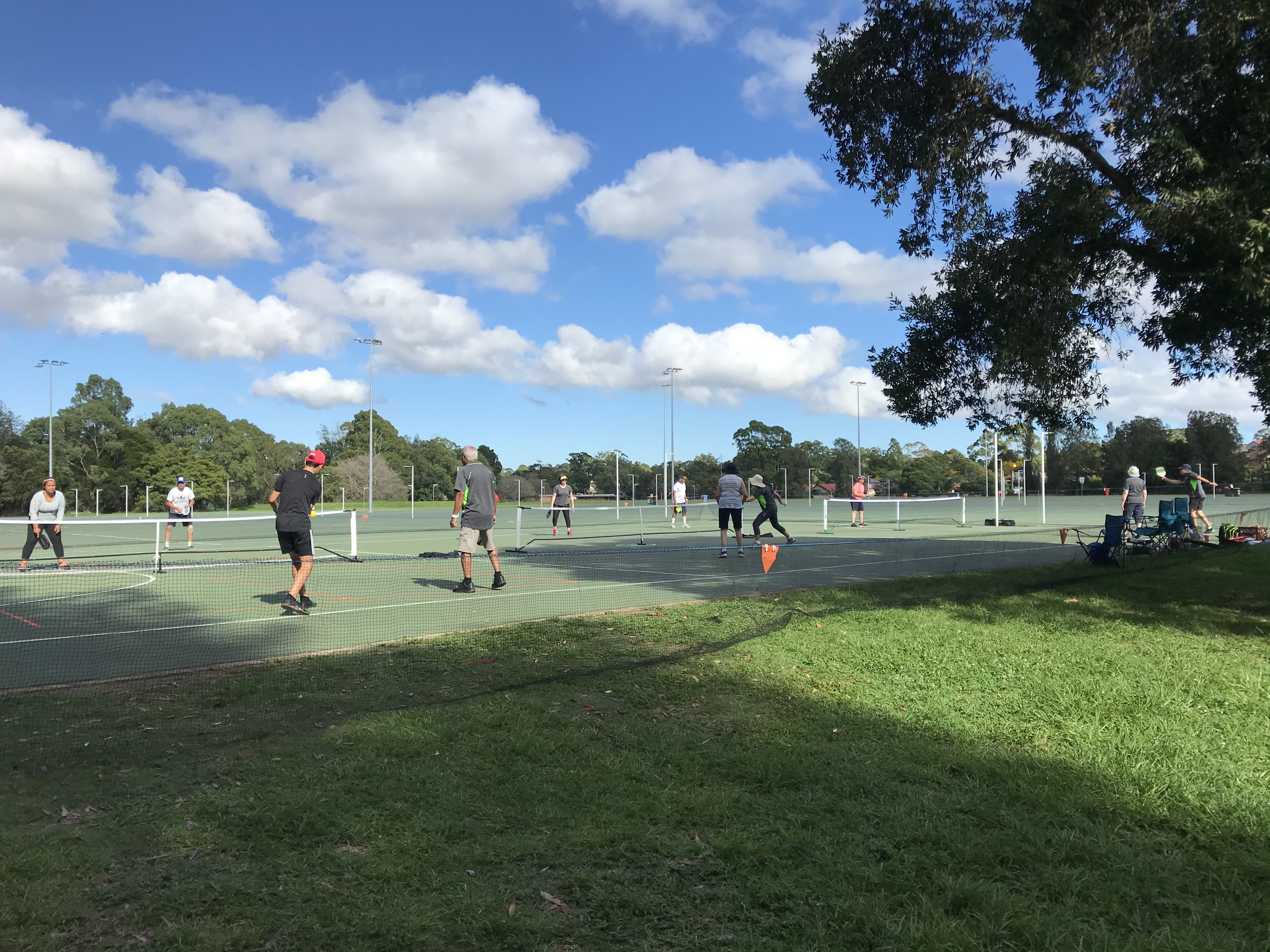 ---
Coaching
Private coaching is available from our official coach, Katherine Moller.
m: 0409 472 919
---
---